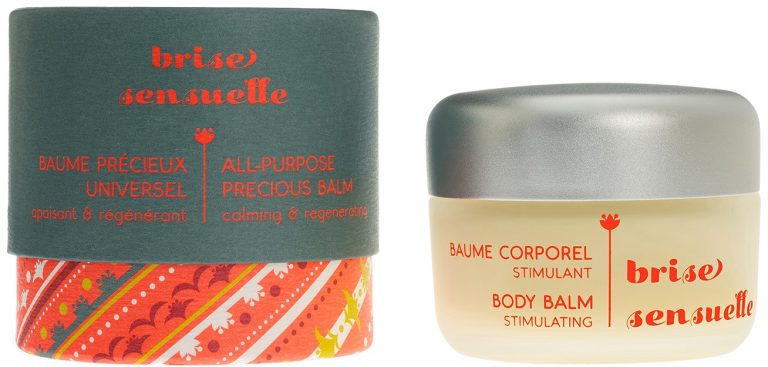 Today, we offer a special hands beauty protocol with the  balm Brise sensuelle. Worn out by repeated washing, messy activities or changes in temperature, are your hands damaged? Here are our tips for a deep repair.
– Choose your soap wisely! Rather than attacking your skin with synthetic surfactants, we recommend washing your hands with Aleppo or Castile soap, our favorites among bar soaps!
– Watch out for drying! Beware of the slightly grated towel that has become ragged and invest in a hand dryer in bamboo sponge, much softer, or in linen, with restorative properties for the skin.
– The Brise sensuelle balm, at any time of the day: after each wash, or at any time of the day, a dab of the balm Brise sensuelle, emphasizing on the cuticles, calluses and small irritations will give you a feeling of immediate comfort!
– A glove at night, comfort without effort! in the evening, do not hesitate to apply a generous layer of balm on your hands before putting on cotton gloves. Soft and repaired hands guaranteed in the morning!